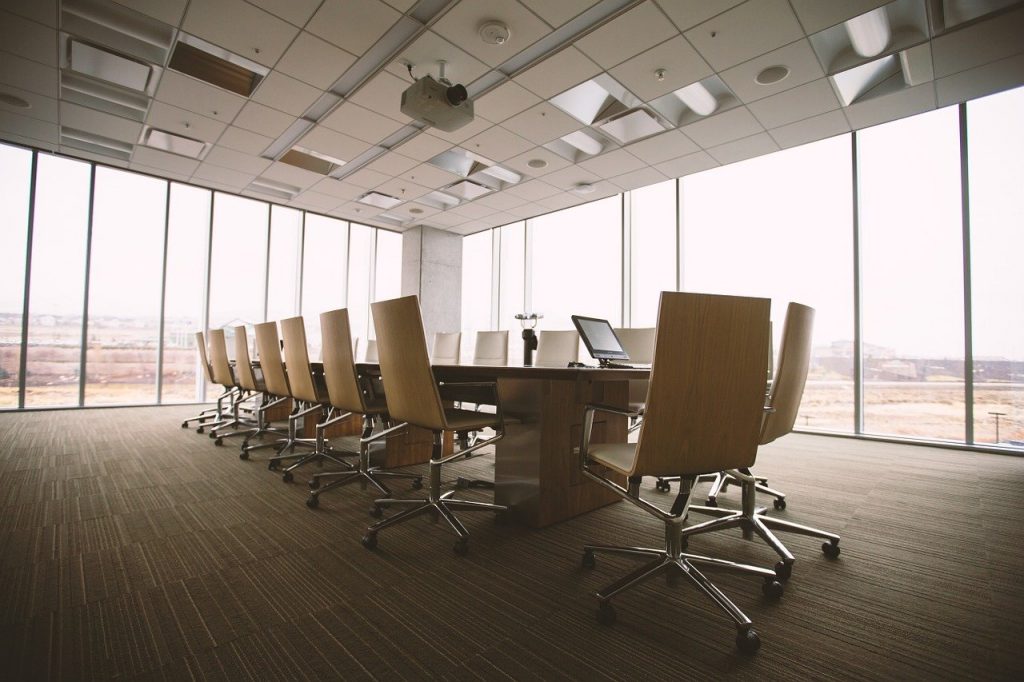 It doesn't matter which industry you are working in, an office that is well-designed is of high importance. Modern workplaces will improve the productivity of all employees. We all appreciate the value of a well thought out design plan and space, as it can improve more than just the aesthetics. Having a quality design means you have the power in your hands to improve the work productivity, work health, and well-being of your staff.
Natural lights improve attentiveness and reduce stress
Spaces that have maximum natural light by using large windows or skylights, make people feel healthier and happier instead of working in a space full of artificial light or even a dull, dark office. Natural light helps to reduce stress, in turn meaning less absenteeism, fewer illnesses, and more alertness from your employees. A study was conducted and showcased a strong bond between workplace daylight exposures and the office workers' quality of life, activities, and sleep. Those with natural light windows in the office got 175% more exposure to white light and had better moods and habits.
The open plan creates more collaboration
The offices that are designed with open plans motivate staff to work more collaboratively and artistically. The desks are sat side by side to help improve the working relationships and team spirit. The employees can communicate easily with one another. Office fit out companies highly recommend this design style. 
Office plants create better air quality
The plants that are used in workplaces can help to improve the air quality and have a positive effect on the health of the staff. Studies that were conducted showed that staff is 20% more productive when the offices are filled with plants than those that aren't. Plants can reduce fatigue, anxiety, and stress while producing cleaner air. They work to make a positive working environment.
Colour can impact your mood and productivity
Many companies tend to stick to neutral colour palettes. This is not the best choice for a working environment as dull and boring colours can increase feelings of depression and sadness. The psychological effects of the colour palette need to be thought out well when considering the space for office work. Pinks and oranges work to evoke feelings of warmth, excitement, enthusiasm, and energy. The colour blue can offer a peaceful, calm, and relaxed feeling which is perfect for a stressful work environment.
Time out spaces can help productivity
Having a time out room can give staff somewhere that they can escape to and switch off from the real world. Staff need a break from their desk. A time out space can be a separate staff room or a corner of a room set-up with a relaxing sitting space and plenty of light. When staff have a dedicated room to relax in, their mental state is suddenly improved, which will result in better work performance.
It is important that workplaces are designed to avoid stuffy and hot conditions and that they have plenty of daylight to improve productivity and to avoid staff sinking into a concentration dip. Rooms need plenty of ventilation that allow for windows to be opened if an employee wants some fresh air. Workplaces can be improved drastically through workplace design, with the aim to improve satisfaction, performance, and well-being. Workplaces need to be engaging, full of light, and life to keep staff working to their full potential.